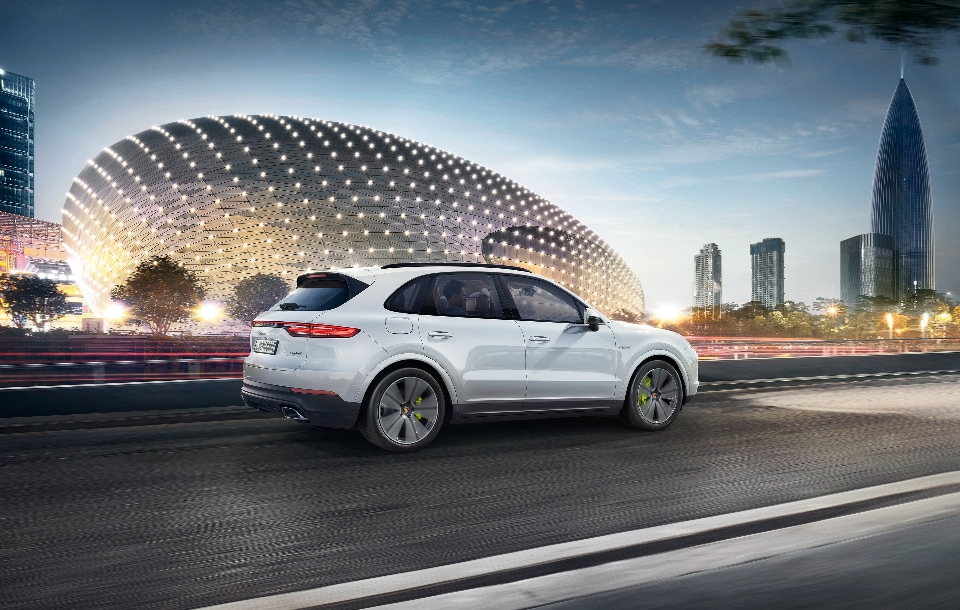 ?
At McKenna Porsche, we are proud to offer a wide selection of hybrid luxury vehicles. Our new hybrid Porsche models offer outstanding efficiency while maintaining the high level of performance and premium interior luxury you expect from the automaker. Popular hybrid Porsche vehicles include the new Porsche Cayenne E-Hybrid and the Panamera E-Hybrid . Each is available in several unique trim levels, and we are here to help you find the right match in Norwalk, CA.
Porsche Cayenne E-Hybrid
The Porsche Cayenne E-Hybrid is a luxury crossover-style SUV with advanced plug-in hybrid capability, sharp handling, and generous interior space. The Cayenne E-Hybrid is powered by a turbocharged 3.0-liter 6-cylinder engine and an advanced electric motor, combining for 455 horsepower and 516 lb-ft of torque. The Cayenne E-Hybrid can travel up to 17 miles on pure electric power with a full charge.
Porsche Panamera 4 E-Hybrid
This stunning luxury sedan comes in a plug-in hybrid format, available in our lineup as the Panamera 4 E-Hybrid . Using a V6 engine, an electric motor, and a rechargeable battery pack, the Panamera 4 E-Hybrid delivers 462 horsepower and 516 lb-ft of torque. On a full charge, the Panamera 4 E-Hybrid gives up to 18 miles of pure electric driving, allowing you to take on short commutes or weekend grocery runs with no emissions. Visit us at McKenna Porsche today for a test drive!